Fiindca nu am reusit sa ma dezvat de obiceiul de a cauta noi build-uri Windows 7, va prezint astazi inca un rezultat al acestei curiozitati. Vine, bineinteles, tot de pe taramul "mamei Rusia", adica de pe site-ul Wzor.Net.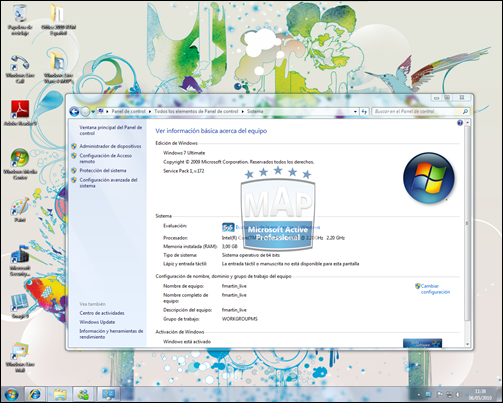 Nu trebuie sa va asteptati insa la nimic spectaculos, singurele imbunatatiri fata de build-ul Windows 7 Service Pack 1 precedent fiind doar cateva bug-fix-uri.

Ce e interesant, totusi, este faptul ca build-ul a fost compilat pe 21 aprilie, avand string-ul: 7601.16556.100421-1510.
Coreland aceasta data cu programul Windows 7 Service Pack 1 postat de Wzor:
4/14/2010 – Beta Release!
4/12/2010 – Beta Release to HTP RTM
4/14-6/11 – Beta Deployment and Feedback
5/10-5/21 – Win7 BTP
6/07/2010 – HTP RTW
5/17-6/11 – RC FTP
6/21/2010 – FORK RC
observam ca e vorba de un Beta "oficial". Wzor posteaza insa o data de expirare pana in iulie a prezentului build, asa ca nu voi posta si link-ul pentru descarcare. Totusi daca exista "colectionari" sau testari, caseta tehnica e mai jos:
BUILD:7601.16556.100421-1510; Service Pack 1, v.172
FILE: 7601.16556.100421-1510_Update_Sp_Wave0-B1SP1.0_DVD.iso
SIZE: 1,306,019,840 Byte
CRC: 9EEC87D7
MD5: ADD8D6C1C17CAAF3C4C4B7A86BBE164A
SHA1: 0DE53C0F707FF9DD81457F7290B4A6E6E66EA089
Data lansarii oficiale a Windows 7 Service Pack 1 este planuita pentru Octombrie-noiembrie 2010 dar, asa cum ne-am obisnuit deja, probabil vom avea parte de SP1 cu mult inainte de aceasta data (undeva in iulie).