Lucrand atat de intens la Windows 8, baietii de la Microsoft au uitat sa mai updateze galeria de personalizare a Windows 7. Nu-i nimic insa, am reusit sa gasesc cateva teme oficiale interesante, restul selectiei pentru luna aceasta fiind completata cu teme realizate de alti autori.
Brazil Theme
Sabloanele Windows 7 sunt cunoscute pentru imaginile preluate de pe tot mapamondul. Brazilia nu si-a gasit insa locul in colectie. Pana acum. Culorile sunt vii si puternice, iar eu o folosesc de cand am descoperit-o.
Download Brazil – Windows 7 Theme
Lugares Coloridos Theme
Dupa cum ii spune si numele, urmatoarea tema doreste sa o intreaca pe prima in ceea ce priveste culorile. E si normal sa concureze, doar au la origine o limba comuna: portugheza.
Download Lugares Coloridos – Windows 7 Theme
Cats Anytime
Dupa cateva teme atat de colorate, pastram nota vesela alegand o tema cu pisici. Ce-i drept, pisicile nu sunt atat de populare pe acest blog, dar pe Youtube si Facebook fac furori. Asa ca.. Enjoy!
Download Cats Anytime – Windows 7 Theme
Dogs in Winter
Desi iarna e inca departe… va invit sa ne racorim cu cateva imagini tomnatice sau chiar iernatice. Cateii, prezenti si ei, vor incalzi si inveseli atmosfera.
Download Dogs in Winter – Windows 7 Theme
Bineinteles, toate aceste teme sunt compatibile si cu Windows 8, dar nu ofera suport pentru noile functionalitati.
Bicycle Ride
In ciuda numelui, aceasta tema nu include imagini cu biciclete ci cu imagini vazute de pe bicicleta. Sunt totusi si cateva biciclete prezente, dar accentul se pune pe Taiwan, locatia unde aceste imagini sunt realizate.
Download Bicycle Ride – Windows 7 Theme
Urmatoarele teme nu sunt ale Microsoft, dar merita luate in considerare ca teme favorite pentru windows 7 pentru urmatoarea luna.
Chinese Zodiac
Tema este realizata dintr-o colectie de imagini de pe DeviantArt de cei de la PC World. Accentul se pune pe zodiile chinezesti, ei recomandand-o pentru intreg parcursul anului.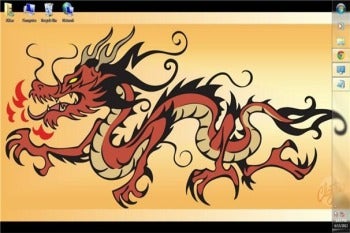 Download Chinese Zodiac – Windows 7 Theme
Game of Thrones
Last but not least – o tema pentru Windows 7 avand ca tematica serialul ajuns deja la al doilea sezon – Game of Thrones. Contine peste 50 de imagini astfel incat sunt sigur ca nu va veti plcitisi pana luna viitoare. La instalarea va asteapta insa si cateva surprize… va provoc sa o instalati ;). (este realizata de VikiTech)
Download Game of Thrones – Windows 7 Theme
Nota: toate aceste teme sunt compatibile si cu Windows 8, dar nu beneficiaza de noile functionalitati ale acestuia, comportandu-se la fel ca pe Windows 7.